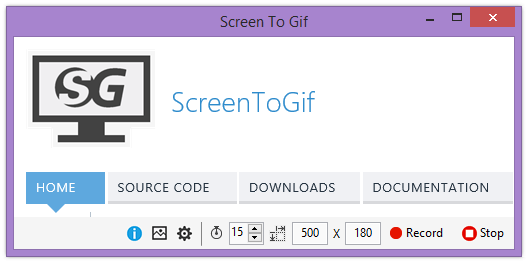 ScreenToGif an awesome recorder
I found the perfect tool to record desktop actions: Screen-To-Gif recorder.
I'm using ScreenToGif almost every day to create short and precise online documations for my customer wiki.
Here's a gif recorded with ScreenToGif how I'm using ScreenToGif to create a gif of my desktop actions.