1 min read
Update Hostfile with Chrome/Firefox Plugin
Domain-ip mapping is essential in developing new websites as you have to test URLs without changing DNS entries.
Yet I've always update the local host file which requires in most cases a restart of the browser. This is a busy an troublesome issue.
Luckily there's for everything a plugin, tool or script, this also goes for host file updates via Chrome/Firefox plugin.
The HostAdmin plugin enables you to update the local host file in you browser in real time without the need to restart the browser. This plugins saves a lot of time when switching domain-ip mappings for different environments.
Here's a screenshot of the Chrome extension which shows how easy it is to switch on/off an domain-ip mapping.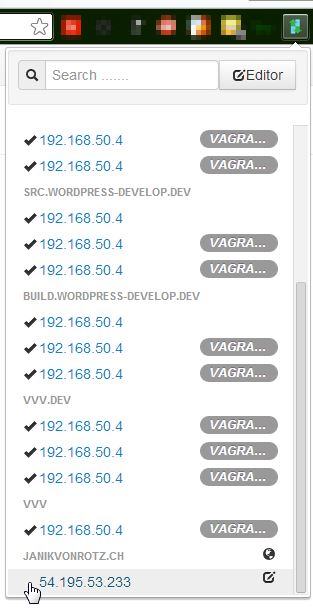 Categories: Web development
Tags: chrome , development , extension , hostfile , firefox
Improve this page
Show statistic for this page