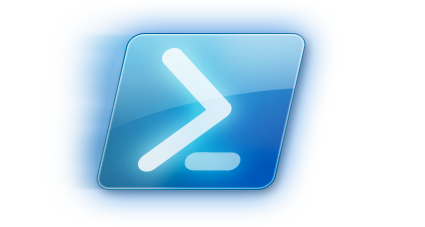 5 min read
Manage ActiveDirectory Distribution Groups
With Office365 connected with an ADFS you have to redesgin your Exchange distribution groups. ADFS only syncs distribution groups that have these definitions:
Group scope is universal
Group type is distribution
Group members have to be users

Yes, it's not possible to have security groups or something else as distribution group members.
My idea was simple, I'm developing a script that creates for every OU and child OU I'm chosing in the ActiveDirectory structure a distribution list containing the users of the chosen OU recursively.
While developing this I've added some cool features, in addition you can:
Copy the members of one or more groups into another.
Remove the members of one or more group in an another group.
Exclude users in distribution groups.
Exclude distribution groups.
By default the script will only add enabled users with an email address.
This script makes use of the PowerShell Profile environment, f.e. the function Send-PPErrorReport sends an error report per email when the script fails or produces problems.
<#


$Metadata = @{


    Title = "New ActiveDirectory Distribution Groups"


    Filename = "New-ADDistributionGroups.ps1"


    Description = "Create or update ActiveDirectory distribution groups"


    Tags = "powershell, activedirectory, distribution, groups, create, update"


    Project = ""


    Author = "Janik von Rotz"


    AuthorContact = "https://janikvonrotz.ch"


    CreateDate = "2013-08-27"


    LastEditDate = "2013-09-30"


    Url = "https://gist.github.com/6352037"


    Version = "1.1.0"


    License = @'


This work is licensed under the Creative Commons Attribution-ShareAlike 3.0 Switzerland License.


To view a copy of this license, visit https://creativecommons.org/licenses/by-sa/3.0/ch/ or


send a letter to Creative Commons, 444 Castro Street, Suite 900, Mountain View, California, 94041, USA.


'@


}


#>





#--------------------------------------------------#




# modules




#--------------------------------------------------#


Import-Module ActiveDirectory



# set OUs where the distributions groups should be enabled


$OUs = @(
    @{Name = 

"OU=Betrieb,OU=vblusers2,DC=vbl,DC=ch"

},
    @{Name = 

"OU=Direktion,OU=vblusers2,DC=vbl,DC=ch"

},
    @{Name = 

"OU=Finanzen,OU=vblusers2,DC=vbl,DC=ch"

},
    @{Name = 

"OU=Personal,OU=vblusers2,DC=vbl,DC=ch"

},
    @{Name = 

"OU=Technik,OU=vblusers2,DC=vbl,DC=ch"

}
)



# list of users to exclude in distribution groups


$ExcludeUsers = 

"abascan"

,

"ba test"

,

"ba-service"





# list of distribution groups to exclude


$ExcludeOUs = 

"Verwaltungsrat"





# special configuration to handle special


$Configs = @(
    @{
        Name = 

"GL"

;
        Options = @(

"UpdateFromGroups"

);
        AddGroups = @(

"Geschäftsleitung Gruppe"

)
    },
    @{
        Name = 

"GL erw"

;
        Options = @(

"UpdateFromGroups"

);
        AddGroups = @(

"Erweiterte Geschäftsleitung Gruppe"

)
    },
    @{
        Name = 

"Alle"

;
        Options = @(

"UpdateFromGroups"

);
        AddGroups = @(

"Technik"

,

"Betrieb"

,

"Personal"

,

"Finanzen"

,

"GL"

,

"Kommunikation"

,

"Sekretariat"

)
    },
    @{
        Name = 

"Alle mit Arbeitsplatz"

;
        Options = @(

"UpdateFromGroups"

,

"RemoveGroups"

);
        AddGroups = @(

"Alle"

);
        RemoveGroups = @(

"SPO_365E1License"

)
    },
    @{
        Name = 

"Alle ohne Arbeitsplatz"

;
        Options = @(

"UpdateFromGroups"

);
        AddGroups = @(

"SPO_365E1License"

);
    },
    @{
        Name = 

"Fahrdienst A - Hermann M"

;
        Options = @(

"UpdateFromGroups"

);
        AddGroups = @(

"Fahrdienst A - Hermann M Gruppe"

);
    },
    @{
        Name = 

"Fahrdienst A - Segui M"

;
        Options = @(

"UpdateFromGroups"

);
        AddGroups = @(

"Fahrdienst A - Segui M Gruppe"

);
    },
    @{
        Name = 

"Fahrdienst B - Nietlispach M"

;
        Options = @(

"UpdateFromGroups"

);
        AddGroups = @(

"Fahrdienst B - Nietlispach M Gruppe"

);
    },
    @{
        Name = 

"Fahrdienst B - Zaugg D"

;
        Options = @(

"UpdateFromGroups"

);
        AddGroups = @(

"Fahrdienst B - Zaugg D Gruppe"

);
    },
    @{
        Name = 

"Fahrdienst C - Habegger R"

;
        Options = @(

"UpdateFromGroups"

);
        AddGroups = @(

"Fahrdienst C - Habegger R Gruppe"

);
    },
    @{
        Name = 

"Fahrdienst C - Malbasic N"

;
        Options = @(

"UpdateFromGroups"

);
        AddGroups = @(

"Fahrdienst C - Malbasic N Gruppe"

);
    },
    @{
        Name = 

"Fahrdienst D - Küchler P"

;
        Options = @(

"UpdateFromGroups"

);
        AddGroups = @(

"Fahrdienst D - Küchler P Gruppe"

);
    },
    @{
        Name = 

"Fahrdienst D - Zimmermann L"

;
        Options = @(

"UpdateFromGroups"

);
        AddGroups = @(

"Fahrdienst D - Zimmermann L Gruppe"

);
    },
    @{
        Name = 

"Fahrdienst E - Bechter K"

;
        Options = @(

"UpdateFromGroups"

);
        AddGroups = @(

"Fahrdienst E - Bechter K Gruppe"

);
    },
    @{
        Name = 

"Fahrdienst E - Brunner R"

;
        Options = @(

"UpdateFromGroups"

);
        AddGroups = @(

"Fahrdienst E - Brunner R Gruppe"

);
    },
    @{
        Name = 

"Fahrdienst F - Bieri René"

;
        Options = @(

"UpdateFromGroups"

);
        AddGroups = @(

"Fahrdienst F - Bieri René Gruppe"

);
    },
    @{
        Name = 

"Fahrdienst F - Bieri Urs"

;
        Options = @(

"UpdateFromGroups"

);
        AddGroups = @(

"Fahrdienst F - Bieri Urs Gruppe"

);
    },
    @{
        Name = 

"Verkehrsdisponnenten"

;
        Options = @(

"UpdateFromGroups"

);
        AddGroups = @(

"F_Verkehrsdisponnenten"

);
    },
    @{
        Name = 

"Personalkommission"

;
        Options = @(

"UpdateFromGroups"

);
        AddGroups = @(

"Personalkommission Abteilung"

);
    }
)



# get all OUs recursive


$OUs = $OUs | %{Get-ADOrganizationalUnit -Filter 

"*"

 -SearchBase $_.Name} | where {

-not

 ($ExcludeOUs 

-contains

 $_.Name)}



# check in every OU if a distribution group with the same name as the OU exist


$OUs | %{$OU = $_.DistinguishedName;
    

if

(Get-ADGroup -Filter {SamAccountName 

-eq

 $_.Name 

-and

 GroupCategory 

-eq

 

"Distribution"

} | Where-Object{$_.DistinguishedName 

-like

 

"*$OU"

}){

        Write-Host 

"Update users in distribution group 

$($_.Name)

."


        $ADGroup = Get-ADGroup -Filter {SamAccountName 

-eq

 $_.Name 

-and

 GroupCategory 

-eq

 

"Distribution"

}
        Get-ADGroupMember -Identity $ADGroup | %{Remove-ADGroupMember -Identity $ADGroup -Members $_ -Confirm

:

$false}
        Get-ADUser -Filter {EmailAddress 

-like

 

"*"

} -SearchBase $OU | where {$_.enabled 

-eq

 $true 

-and

 

-not

 ($ExcludeUsers 

-contains

 $_.Name)} | where{$_ 

-ne

 $null} | %{Add-ADGroupMember -Identity $ADGroup -Members $_}

    }

else

{

        Write-Host 

"Create distribution group 

$($_.Name)

."


        New-ADGroup -Name $_.Name -SamAccountName $_.Name -GroupCategory Distribution -GroupScope Universal -DisplayName $_.Name -Path $($_.DistinguishedName) -Description 

"Distribution group for 

$($_.Name)

."


        $ADGroup = Get-ADGroup $_.Name
        Get-ADUser -Filter {EmailAddress 

-like

 

"*"

} -SearchBase $_.DistinguishedName | where {$_.enabled 

-eq

 $true 

-and

 

-not

 ($ExcludeUsers 

-contains

 $_.Name)} | where{$_ 

-ne

 $null} | %{Add-ADGroupMember -Identity $ADGroup -Members $_}
    }
}



# custom configuration


$Configs | %{

    $ADGroup = Get-ADGroup -Identity $_.Name
    $Config = $_

    

if

($_.Options 

-match

 

"UpdateFromGroups"

){

        Write-Host 

"Add users from 

$($Config.AddGroups)

 to 

$($ADGroup.Name)

."


        Get-ADGroupMember -Identity $ADGroup | %{Remove-ADGroupMember -Identity $ADGroup -Members $_ -Confirm

:

$false}
        $Config.AddGroups | %{Get-ADGroupMember -Identity $_ -Recursive | Get-ADUser | where {($_.enabled 

-eq

 $true) 

-and

 

-not

 ($ExcludeUsers 

-contains

 $_.Name)}} | select -Unique | %{Add-ADGroupMember -Identity $ADGroup -Members $_}

    }

    

if

($_.Options 

-match

 

"RemoveGroups"

){

        Write-Host 

"Remove users from 

$($Config.RemoveGroups)

 in 

$($ADGroup.Name)

."


        $ADGroupMembers = Get-ADGroupMember -Identity $ADGroup
        $Config.RemoveGroups | %{Get-ADGroupMember -Identity $_ -Recursive | Get-ADUser | where {($ADGroupMembers 

-match

 $_) 

-and

 ($_.enabled 

-eq

 $true) 

-and

 

-not

 ($ExcludeUsers 

-contains

 $_.Name)}} | select -Unique  | %{Remove-ADGroupMember -Identity $ADGroup -Members $_ -Confirm

:

$false}

    }
}



if

($error){
    Send-PPErrorReport -FileName 

"activedirectory.mail.config.xml"

 -ScriptName $MyInvocation.InvocationName
}
Latest version of this script: https://gist.github.com/6352037

Categories: Office 365 , scripting
Tags: adfs , distribution , exchange , office365 , powershell , project , scripting , snippet
Improve this page
Show statistic for this page