Wow that's the best Java tutorial I've seen so far!
-You in a few minutes.
Sounds selfish, doesn't it? Well it has the right to be, it took me 2 hours to write that! Don't hesitate now and turn on your dev machine.
After this tutorial you have to rethink your Java development process and if you don't have one yet this is the best place to start.
I will show you the most advanced tools to speed up your Java development environment and collaboration capabilities.
In this tutorial we are going to develop a simple MVC (Model, View, Controller) application ruled by the DRY (Don't repeat yourself) approach.
The crappy picture below shows what's going on according to my brain.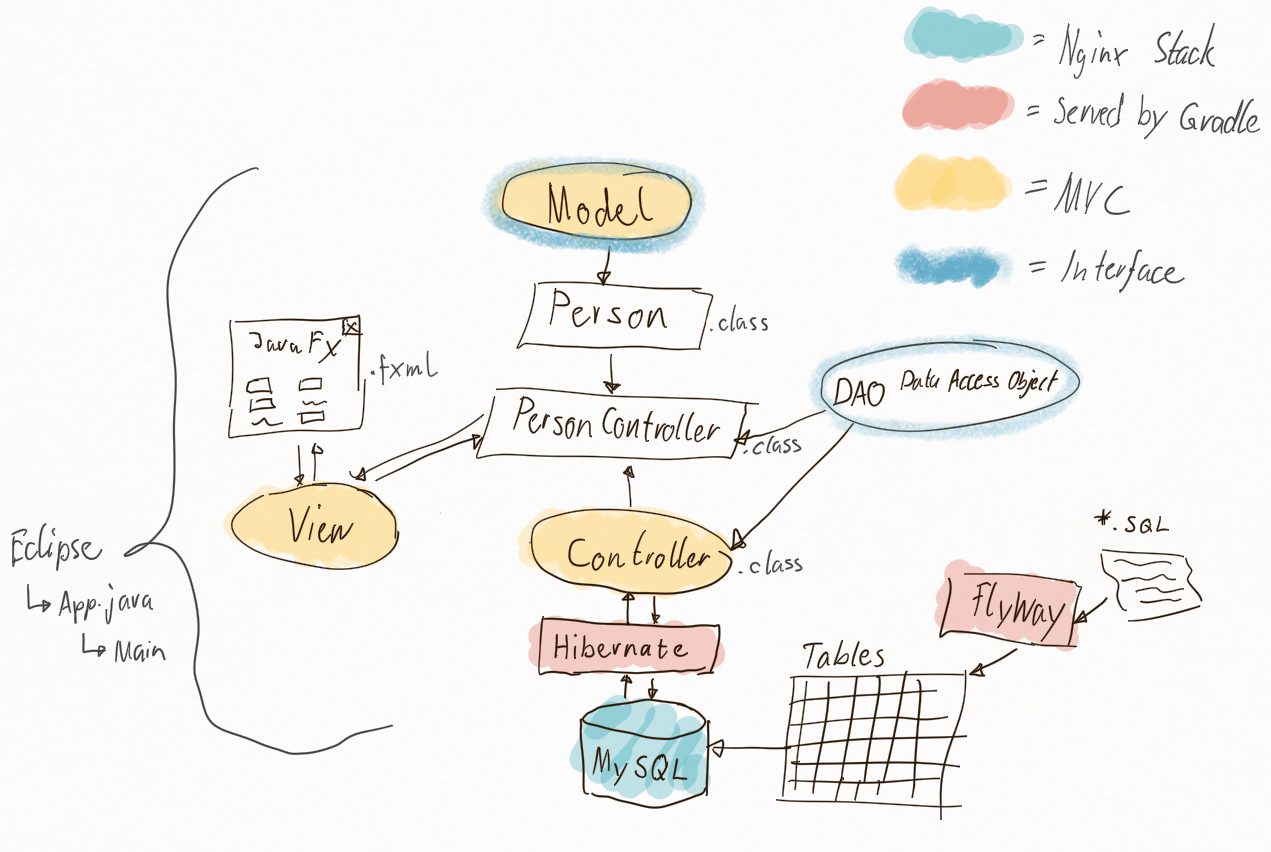 Read More